This year, 6th class have been working to build a business as part of the Junior Entrepreneur Programme. At Dragon's Den in January, the class presented their ideas to 3 dragons and one big idea was chosen as the class project.
The project we have chosen is called Sentimental Seeds.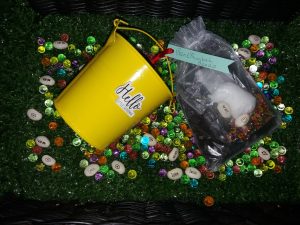 Sentimental Seeds are a type of bean called a Jack Bean which have an indentation of a word, or image. When they are planted and as the seedling grows, the image or word appears on the buds of the plant.
Our Sentimental Seed pot contains
Two Jack Beans with a different sentiment on each bean.
Potting soil
Water gel beads
Cotton wool for germinating.
Instructions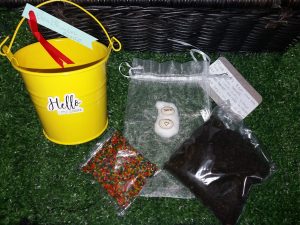 Each pot is packaged in an organza bag and presented in a brightly-coloured, metal plant pot which is ideal for planting your Sentimental Seeds in.
We are looking for feedback on our project so we can improve. Click on the link below to give us your ideas.
Junior Entrepreneur Programme – Sentimental Seeds Market Research