November has been  very busy month in 6th class and the children have been working very hard.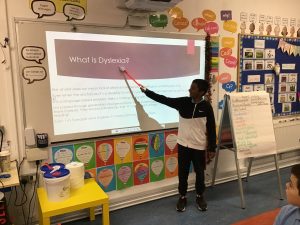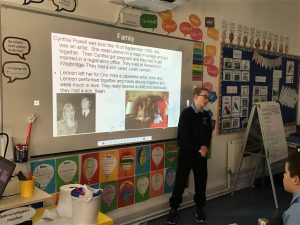 In November, we celebrated Dyslexia Awareness Week and the children in 6th class really enjoyed writing reports about dyslexia and famous people with dyslexia. Take a look at these amazing reports by Sean and Roisin in Ms McTernan and Ms Walls Class.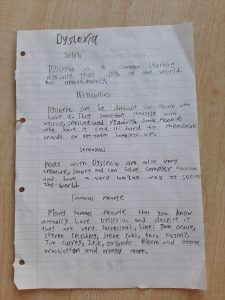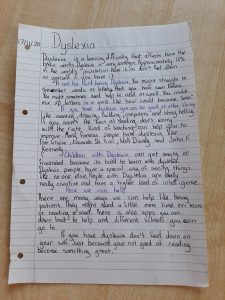 Ms. Dempsey has been working with 6th Class this month. The students studied some Kandisnky's abstract art. The students then produced their own beautiful pieces of abstract art.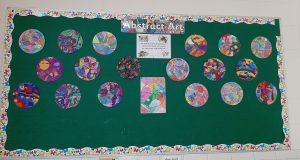 In Ms. Ryan's 6th class, the children have been busy learning about rivers. They worked in pairs to research and write a short report about a river in the world using the iPads. The children also learned about all the characteristics of rivers and loved creating little paper models of the different parts of a river.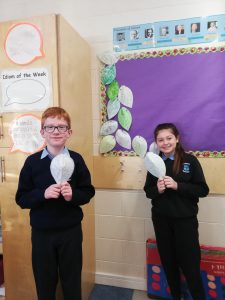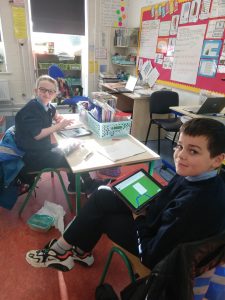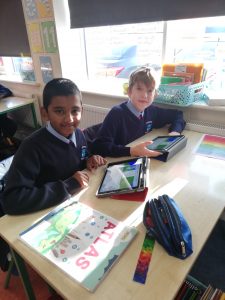 A huge thank you to Ms. Byrne who was working with Rang a Sé this month. The children really enjoyed imagining themselves as newspaper reporters in 19th century Ireland. They wrote tabloid articles about the Fenians and used tea to stain the pages.