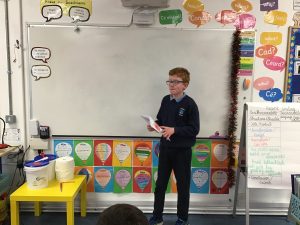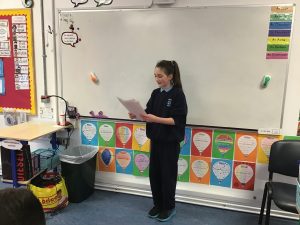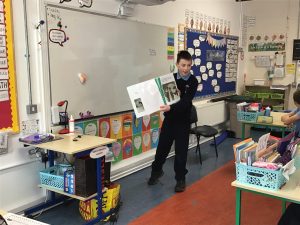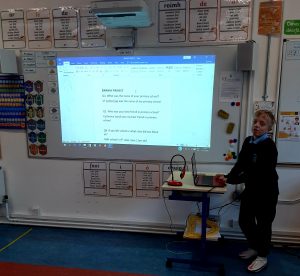 6th Class Grandparents Project by Craig and Oisín.
In the last few weeks, 6th class have been researching and creating projects called "Grandparents: When They Were Young". We had until after the Halloween Break to complete this assignment. There were several topics we had to cover in our projects.
Firstly, we wrote an introduction followed by the topics below:
School Days
Hobbies/Pastimes
Home Life
Historical Events when they were a child.
Ms. Ryan asked us to print the assignment into a booklet to enable us to show it to our grandparent and present it to our classmates.
I really enjoyed researching this project and learning lots of things about my grandad. He had many remarkably interesting stories from when he was a child living in London in the 1950s.
by Oisín.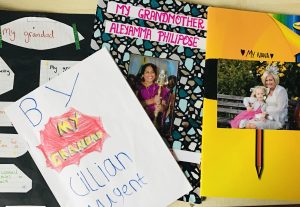 Both 6th classes were assigned an "Our Grandparents Project" over the Halloween break.
This project assignment as a huge success. We learned lots of interesting information about grandparents from our 6th class. The highlights for me were learning about one grandparent who was a stuntman, one was a famous GAA player and one grandad built a football pitch in Finglas.
We presented our projects to our classmates over several weeks. The previous 6th class did the grandparents project before us.
I hope 6th class next year get to research, create, and present their interesting projects about their grandparents too. It was an excellent opportunity to gain insight into their past life and I think they certainly enjoyed it too.
by Craig.